POSTPONED FOR NOW – To be rescheduled!
Saturday, March 28 7-9pm at KMRD
A special show with PSIRENS celebrating the New Mexico release of their latest album, "Others," with support from Walker Kass and Jessie Deluxe.
For the March installment in KMRD's monthly concert series, we are thrilled to be presenting an evening of experimental vocalists, each based in Santa Fe, New Mexico! We hope that you will join us to see this powerful multi-media showcase in person. If you can't make it, tune in online or on your radio at 96.9FM! The full show will be broadcast live.
$10 cover for the bands and to help sustain the operations of KMRD, Madrid's community radio station. Donate here if you're listening online!
PSIRENS is the project of experimental vocalist Paris Mancini.
Her performance consists of looping percussive bass, vocals and sampled noise. PSIRENS has made fresh albums every year since 2009 and loves to be writing or touring as much as possible all around the world. She is based out of Brooklyn NY and Santa Fe NM. Paris also DJs on KMRD as DJ Post Meridian of "Where Is My Mind?" Wednesdays 4-5pm.
Jessie Deluxe and the Sweet Sweets Experience will be performing a special solo set for this show! It will feature new songs and experimental realms into electronica and rock.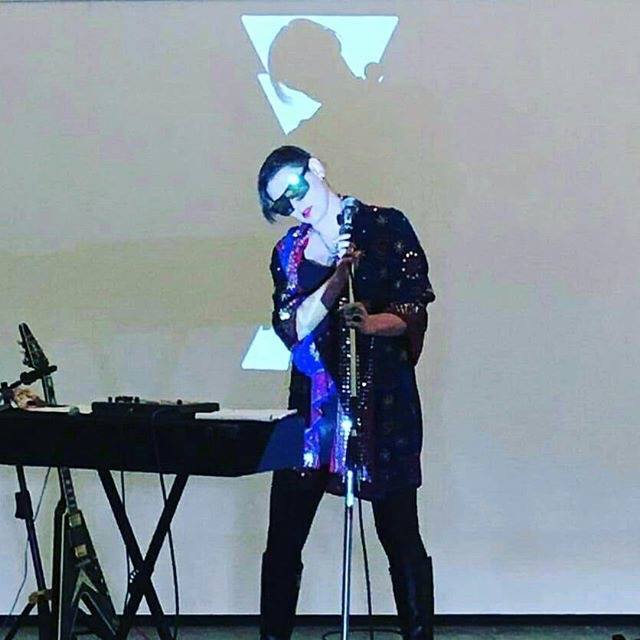 Walker Kass is original indie siren folk arranged in Santa Fe, crafting heart truth into harmony.
KMRD is located at #10 Railyard Lane, which is just north of the Mine Shaft Cantina. Parking adjacent to the station is quite limited – we recommend parking along Highway 14 and walking up the driveway.