KMRD-LP is a freeform, volunteer-run, commercial-free, and listener-supported Low Power FM community radio station.
The station is dedicated to providing a platform for diverse local content and cultivating meaningful communication. With operating principles rooted in participation and accessibility, KMRD serves the extended community of Madrid, New Mexico, as a grassroots resource for entertainment, information, skill-building, and creative social connection.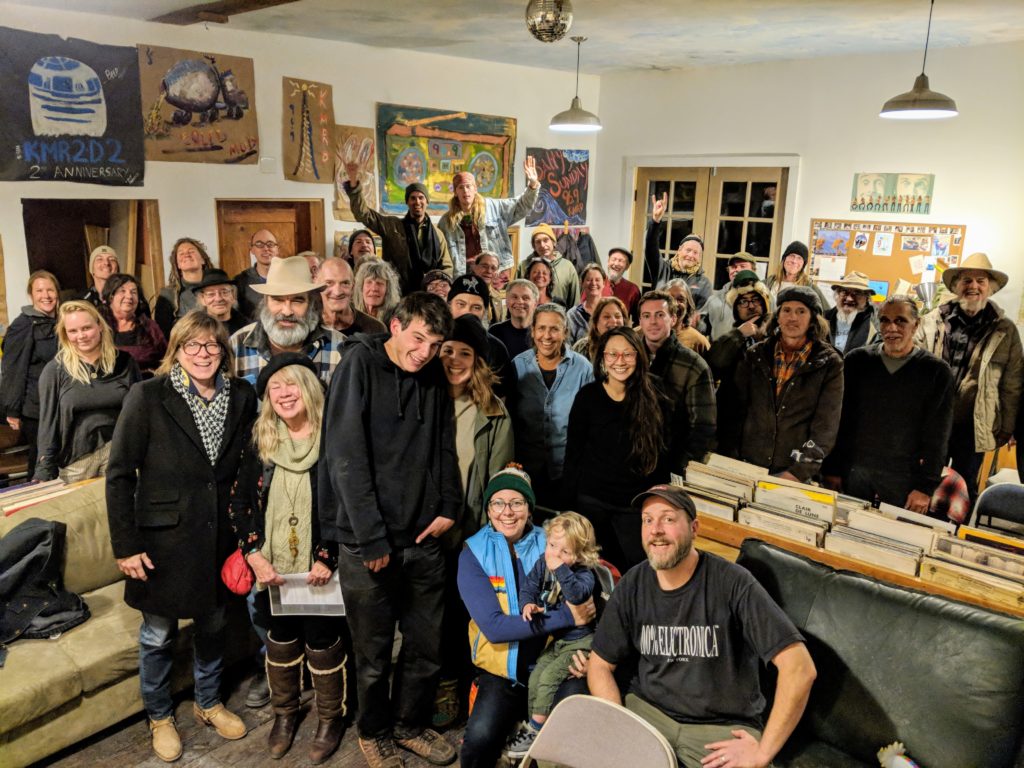 Our vision:
KMRD serves the local public by being an accessible and inclusive resource for entertainment, knowledge sharing, community organizing, and public safety.
KMRD builds community by amplifying diverse voices, facilitating constructive communication, and fostering meaningful connections. 
KMRD uses participatory radio to promote positive change by improving local self-sufficiency, enhancing community well-being and resilience, and promoting social inclusion and economic justice.
Visit our How'd It Happen and Why Low Power FM Radio pages to learn more about the history of the station.